Team
Wondering who are the people writing and editing all these entries? And who are designing those flashy social media posts? We're a team of eight, let us introduce ourselves.
Sonal Gupta
Sonal (she/her) is from India and has a background in media and development communication. She is currently working with the Gender Team of the Bureau of Public Policy and Programme Support at the UNDP headquarters in New York. Prior to this, she was a consultant with the Election Commission of India where her role spanned across media, communication and voter outreach. As a core team member of THIS IS GENDERED, she assists in the editing and publishing of entries, in addition to exploring partnership and outreach opportunities for the organisation. In her free time, she documents the narratives of Partition witnesses as a certified Oral Historian for the 1947 Partition Archive and likes to dabble with art and sketching!
Arthur Guillaume-Gentil
Arthur (he/him) has a background in politics, law, and gender and sexuality studies. He currently studies a Master in international security in Paris. As part of the THIS IS GENDERED core team, he supervises the editing, writing, and publishing of entries as well as supports the organisation in terms of legal matters. He is particularly interested in the relation between gender, masculinities, and queer identities. Aside from THIS IS GENDERED, he plays field hockey, follows the latest fashion trends, and is a brunch fanatic.
Esther Jónsdóttir
Esther (she/her) has a background in Political Science which she studied in Iceland, Canada and Netherlands. She specialised in Global Environmental Governance, Sustainability and Climate Change and is particularly interested in exploring linkages between environmental justice, intersectionality and indigenous theories. Esther is currently doing an additional diploma in practical equality studies and is part of THIS IS GENDERED focusing on partnerships and funding. In her free time, Esther is likely to be found in the mountains skiing or climbing, although as one of Denmark's newest residents she is perhaps more likely to be found exploring the not-so-mountainous Copenhagen on her city bike.
Clara Giron Pacheco
Clara (she/ her) is a recent postgraduate of Gender, Peace and Security, and has a background in International Relations, European and Gender studies. She is currently making London her home, grew up in Germany and is of Spanish origin. As an avid queer feminist, she is excited to join THIS IS GENDERED, contribute to the social media team, and write and edit entries. She is particularly interested in analysing the complicated dynamics of gender within "peacetime" and hopes to continue her research in this field and pursue a PhD. Clara enjoys music and going to gigs, is a musical theater enthusiast, an ardent thrift shopper, gym junkie, indulges in reading and writing and has newly developed a not-so-healthy knitting addiction.
Indy Grant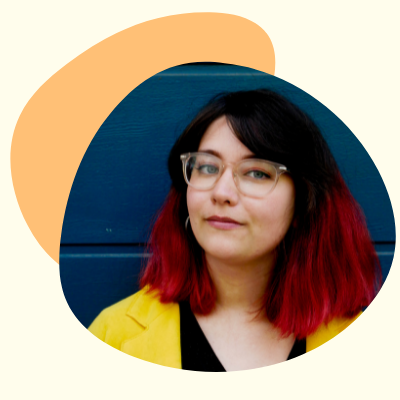 Indy (she/they) lives on the road with their husband and dog in the UK. After studying Politics in Amsterdam, they decided to take a break from academia, and are currently working as a freelance author, taking on any projects which inspire passion. Indy helps with entries, coming up with fun ideas, and also helps with fundraising. When they're not writing, you can find Indy hiking in the mountains or snuggled up on the sofa reading a good book.
Melina Elverdal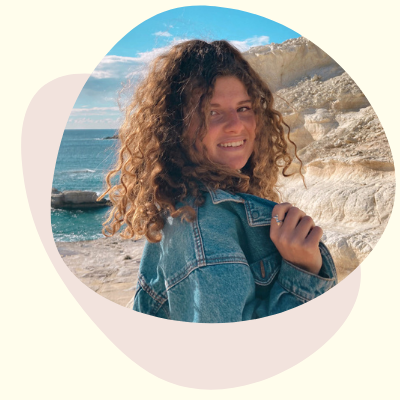 Melina (she/her) graduated from her LLB in International and European Law which she studied in The Netherlands. Her main interests include menstrual activism, reproductive justice and International Humanitarian Law. She is currently working as an entrepreneur and freelance copywriter. As a team member of THIS IS GENDERED, she supports the organization's partnerships and community outreach efforts. When she's not working at the office, you can probably find her at the beach drinking iced coffee and catching waves on her surfboard.
Alina Karlsen
Alina (she/her) is the co-founder of THIS IS GENDERED. She has previously studied political science, international relations and diplomacy, and now works for a Norwegian women's rights organisation. In addition to writing entries and following up the team, she is responsible for developing the organisation further by seeking funding opportunities and partnerships, and assisting the social media team. Next to writing about the gendered aspects of everyday life and international relations, she is the go-to person in the team when it comes to reality tv. When she's not criticising The Bachelor franchise she likes to go to museums, find second hand bargains and stroll around Oslo.
Tess de Rooij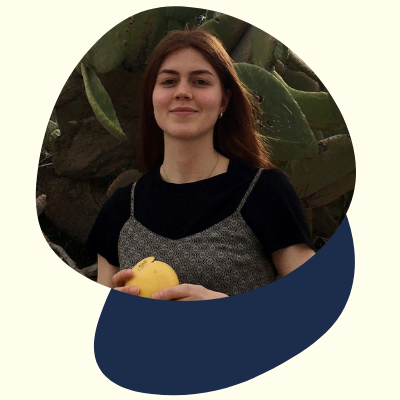 Tess (she/her) is co-founder of THIS IS GENDERED, former politics and (medical) philosophy student, and lover of nature. She works on government transparency at the Dutch Ministry of Foreign Affairs. On THIS IS GENDERED, she likes to write about the gendered aspects of communication, employment, health and public spaces. Next to writing entries, she takes care of social media, tries to get this project funded and is responsible for legal matters. Reading the newspaper, riding her bike, cooking and sewing is how she relaxes..
Want to get in touch?
For questions about entrywriting and submissions, please visit our Contribute page or send an email to entries@thisisgendered.org.
For all other inquiries and comments, email info@thisisgendered.org.